Group tours, Experiential tours, and private events in Baltimore
featuring fully customizable options created to fit your needs, schedule, and budget
For nearly a decade, our team has worked help people experience rather than see an area, in a multi-sensory format. Our group events and tours reflect our desire to bring you the best experience possible.
We strive to ensure you and your group are given the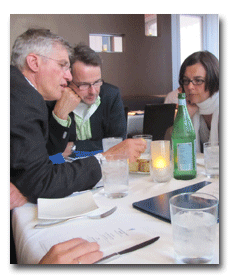 same unforgettable experience on all our activities and events regardless of the size, neighborhood, or activity.
We also offer multiple day and week long tours that will take your customers throughout the area, bringing together our Food Tours, cultural activities, excursions, and events in and around Baltimore such as Annapolis, Washington DC, Fredericksburg, and Virginia and Maryland wine country.
Our newest offerings include a number of specially created team building events, developed for corporate groups. Our company has added highly trained chefs and certified wine sommeliers in order to provide guidance and assistance throughout each team building experience.
Group tours and activities
Not sure which group event would be best for you? We can modify any of our tours/events to create the ultimate group tour for you and your guests!
Choose from the following group/culinary eventsevents, or contact us at info@foodtourcorp.com for more options:
Contact our Events team, or call the office at 410-248-6726 to set up your group tour today!
purchase food tour tickets here
Private, Group, Corporate Events and Tours